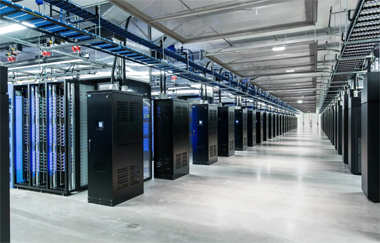 Dedicated Server or VPS – Which is Better to Choose?
When launching a not-insignificant site, owners need help choosing between a virtual VPS and a physical server. Both options can be used for large online projects. In addition, they have the necessary power to host a highly visited site, providing server settings access. Some hosting companies offer the opportunity to make their configuration of a VPS server or a dedicated server.
The virtual and physical servers have much in common but still significantly differ in determining the final choice.
First, you should understand what kind of server you need for your project (VPS or physical). Then, before making a decision, it is essential to consider the following factors:
How many visitors are planned for the site? Because of the mismatch between the capacity of conventional hosting and the influx of visitors, the server can not cope with the load, so the provider begins to temporarily block the project due to exceeding the limit of visitors to the site.
Are you going to create a large project? For example, it can be a shopping site with thousands of items, a social network, a corporate website, a cyber sports server, etc.
Will there be a downloadable content feature? The site owner and his visitors will download a lot of content, and this will cause an increased load on the server.
The need for custom server configuration. It usually occurs when you need to work with the application remotely (many employees in the organization will use 1C software).
If you will make a site with a small amount of content and the project plans a small number of visitors, then you should not buy a physical server. Its power will be a lot for you, and you will overpay for it significantly.
If you rent a VPS, you will have enough resources to maintain several small sites. Therefore, it is vital for the client to properly assess the resources and limits that the hoster has defined.
Let's understand the advantages and peculiarities of VPS and dedicated servers to understand what suits you better.
Advantages and disadvantages of a virtual server (VPS)
To provide services, hosting purchases or rents equipment (server), divides it into virtual servers, and rents them to users. This type of hosting is called a Virtual Private Server (VPS server).
Main advantages:
Root access allows you to configure the server to the client's unique needs.
You can install any operating system and control panel.
Absolute independence in matters of security implementation and setting up backup functions.
The disadvantages of VPS server:
There are restrictions for settings – there is no access to the file system.
While other hosting users' effect is less noticeable than regular hosting, placing multiple projects in a single space can lead to particular issues.
Each client receives all the resources described in the tariff. But there is one nuance: when using OpenVZ or Virtuozzo visualization technology, overselling is possible when hardware resources are available to all hosting users.
On the same server can be located several VPS clients who lead their sites. If one of the clients uses less RAM, the others can use those resources. For example, suppose a VPS server rental provides 8 GB of RAM, and the hosting company offers two rates of 4 GB each. However, one client's online project consumes only 2 GB of RAM. In this case, the second project provides 6 GB. But everyone pays the same amount for the tariff.
Advantages and disadvantages of a dedicated server
A dedicated server is physical equipment that a particular client uses. It is rented out and wholly owned by the client for the duration of use without sharing that server with anyone else. You can even buy a server and install it in the office.
Advantages:
Absolute control over your equipment and the use of all its resources.
Since only one person owns it when renting a dedicated server, the level of safety increases.
You can implement a project of any complexity and volume.
Disadvantages:
Equipment is expensive.
There needs to be flexible scalability of resources.
You need to hire a system administrator or administer the server yourself.
Let's summarize the differences between a VPS and a dedicated server
The main difference is the price. If you decide to buy a VPS, it will cost less than purchasing a physical server. On the market, you can find reasonable offers, but it is necessary to look at the performance of the equipment. However, if it will be an extensive project, it is better to abandon the intention to buy a VPS.
The virtual server is more amenable to upgrading. Many hosts offer to use configurators – they allow you to increase resources, such as the amount of RAM or disk. A physical server initially has a specific configuration, which is more difficult to change.
What should I choose – a virtual server or a dedicated server?
In most cases, there is no point in buying a dedicated server, as VPS hosting is quite enough. By choosing a virtual server, you already get root access and the ability to configure an individual configuration for the site.
A physical server is designed for an extensive virtual project (a massive portal with tens of thousands of users, the largest online store with thousands of positions). But in this case, you will control the work of the equipment yourself. You may have to hire a system administrator. VPS hosting is easier to use