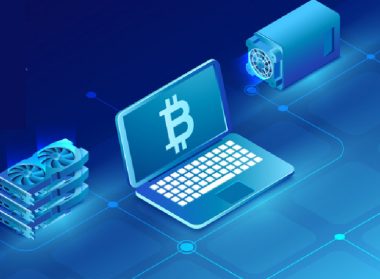 Why is it better to pay for anonymous VPS hosting with cryptocurrency?
Anonymous VPS hosting allows you to come up with a name and register under it, that is, you do not need to enter real data and at the same time you remain secretive. Paying through the bank is more troublesome and longer. If you need to be faster and more private, Bitcoin anonymous VPS hosting is the best way. A big plus anonymous VPS hosting Bitcoin is that the payer and the recipient remain secret.
Fast anonymous offshore VPS hosting
A huge plus of anonymous offshore VPS hosting is that you remain secretive, but it is also necessary to take into account that there are no completely VPS hosting anonymous as any hosting company abides by the laws of the country where the server is located. However, do not be upset, there are geo-location jurisdictions with a high level of personal data protection. In any case, outsiders will not be able to access data. Your data will not be visible, so there is no risk that website and company data will be linked, thus you will be hidden again.
Our ExServers company is a fast offshore anonymous hosting VPS. We accept VPS hosting Bitcoin which allows everyone to remain secret we do not require information about personal data when registering, we have uninterrupted servers and we are in touch around the clock.
ExServers has proven to be a success in site performance and speed, operating from six data centers across four continents to deliver speeds all over the world. This means that no matter where in the world you choose to work your site is guaranteed to be powerful and not disappoint.
Rent VPS in Panama, Turkey, Lebanon, Iran, Chile
Our ExServers company provides rental of VPS hosting and other servers on favorable terms. You can order virtual servers in countries:
Upon request, we provide fast solutions, included in the backbone complexes of Juniper Networks and modern components that support good performance and high data transfer rates. The server racks are connected to the switches via optical fiber. Speed – from 10 Gbps and above. The network also has an independent channel with Telia and reliable protection against DDoS attacks.
You will be the owner of:
Physical dedicated servers.
Virtual dedicated VDS servers.
Virtual private servers VPS.
By renting dedicated servers from us, you will have many different advantages, such as:
Complete privacy.
High performance and security from DDoS.
You can pay with such cryptocurrency as: Bitcoin, Ethereum, Litecoin, Monero.
Large selection of tariffs and flexibility when canceling services – choose only the functionality that you need.
24/7 support in Russian and English.
Simple and intuitive personal account for server management.
How to choose a country to buy VPS hosting with maximum data protection at the legislative level?
We all need of course the right choice. In order not to regret, you need to pay attention to the general factors and do not forget about the tips which we will discuss below.
So let's pay attention to:
1. Windows or Linux? Linux is a good option, but it has its own specifics. Based on what the site works on, you already proceed from this and work either with windows or with Linux.
2. Managed vs unmanaged hosting. With shared hosting, you do not get root access to the server which means that management is out of the question. But in the case of VPS hosting you are the owner of the entire virtual server. If you have a user experience that is familiar with server management tools, then unmanaged hosting will do.
3. Redundancy and scalability
4. Price. You need to choose a VPS hosting Bitcoin in order to remain confidential.
5. Cloud and regular VPS hosting.
6. Security and data protection.